Tournament Information

JNW Club Bryanston Open 2019 (Rated)
Date:
2019-01-26 08:00:00
to 2019-01-26 19:00:00
Location:
Bryanston Primary School,13 Mount Street,Bryanaton
Time Control :
60 / 60
---
Tournament Information
PDF Version
---
Please register
> here <
for the tournament
Registered for the tournament
---
Please Note:
Parking Inside School Premises for Security Reasons


School League Info
2019 High School League
New information regarding the High School league will be communicated during January.
A meeting will be held : 21st January 2019
2019 Primary School League
---
2017 -
High School Photos
2017 -
Primary School Photos

SA Junior Chess Championships 2019

Date : January 2020
To participate in the SAJCC2019 you will need to be a member of a club who is in good standing with Jhb Metro Chess.
You will also need to comply to the Jhb Metro Chess selection criteria.




Coaching
JNW represents over half of young players within JHB Metro.
Our goal is to nurture this talent to become a chess home for one and all!
Our focus this year will be to develop the quality of play.
---
Coaching session Dates and location will be provided shortly.
---
"Every Chess Master was Once a Beginner" - Irving Chernev
Achievements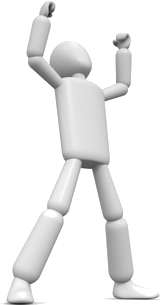 Congratulations to everyone that qualified for
SA Junior Closed Chess Championship 2019

---
Community Involvement
With the assistance of Gerda Kies we donated 10 chess sets to Hlabangane Primary School in Soweto Meadowlands.

JNW Chess Club Social Play
Every Wednesday Evening

Location: Mugg & Bean Boskruin
Time: 17:45 - 19:30

Open for anyone and all ages.

You do not have to be a member of the club to enjoy a game of chess
Other Clubs
Lenasia South Chess Club

Sundays in Lenasia South
Location: Willoowmead High School
Time: from around 14:00

Open for anyone and all ages.

Lenasia South Chess Club is part of JNW Chess Club
Please contact : Kubenran Moodley @ 081 750 3343
Rosebank Social Chess Club

Every Wednesday Evening
Location: Panettone Cafe, Zoo Lake Sports Club
Time: 17:00

Open for anyone and all ages.

Please contact : Dave van Der Merwe @ 076 055 7273