SA Junior Chess Championships

Date :16 - 20 December 2018
> Circular 1
Official SAJCC2018 Website
To participate in the SAJCC2018 you will need to be a member of a club who is in good standing with Jhb Metro Chess.
You will also need to comply to the Jhb Metro Chess selection criteria.

A Draft document of the Jhb Metro Chess selection criteria for 2018 has been published.



JMC Draft Selection Criteria 2018
School League Info
2018 Primary School League Registration is open
Primary Schools who are interested in playing in the JNW Club School League,
Date :
7 and 8 September 2018
Can start registration now.
---
2017 -
High School Photos
2017 -
Primary School Photos
Membership Information
To register as a JNW Club Member.
Please complete the registration form and send it to membership@jnwchess.co.za

Junior Membership Fee for 2018 : R300
Adult Membership Fee for 2018 : R400

JNW Chess Club Registration Information
---
Coaching
JNW represents over half of young players within JHB Metro.
Our goal is to nurture this talent to become a chess home for one and all!
Our focus this year will be to develop the quality of play.
---
Coaching session Dates and location will be provided shortly.
---
"Every Chess Master was Once a Beginner" - Irving Chernev
Achievements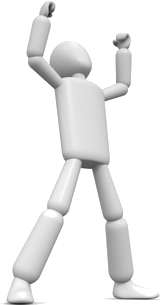 Congratulations to the following Club members who have been selected to participate in international events in 2018

World Youth Chess Championships
- Girls u10 - Davida Strong
GIRLS U16 OLYMPIAD
- Micaela Francis Staal
African Youth Championships - Open Section
- Milan Van Urk
African Youth Championships - Girls Section
- Davida Strong
Commonwealth C. Championships - Open Section
- u10 - Edward Potgieter
Commonwealth C. Championships - Girls Section
- u10 - Davida Strong
- u16 - Michaela Francis Staal
- u18 - Rayne Naidoo

---
Other Events
Chess Club Social Play
Every Wednesday Evening
Location: Mugg & Bean Boskruin
Time: 17:45 - 19:30

Open for anyone and all ages.

You do not have to be a member of the club to enjoy a game of chess